Join us and discover the hidden valleys of Ozleworth and Lasborough in the South Cotswolds. Offering a peaceful escape to rolling hills and captivating woodland, this guided walk is a true hidden gem. We'll explore the chocolate-box hamlet of Ozleworth, the verdant Ozleworth Park, the quiet Bagpath valley, the peaceful Lasborough Park and the wooded Ozleworth Bottom.
Location: Ozleworth, Wotton-under-Edge, Gloucestershire
Walk difficulty: Intermediate
Time: 3 to 3 ½ hours
Distance: 5.7 miles (9.2 km)
The Ozleworth and Lasborough valleys trail
The Ozleworth and Lasborough valleys are two of the most quaint and secluded vales in the Cotswolds and offer lush rolling hills, enchanting valleys and verdant woodland. Starting at the picturesque hamlet of Ozleworth near Wotton-under-Edge, we'll first explore the charming Ozleworth Park which features picture-perfect cottages, a Norman church, tree-lined avenues and a stately mansion.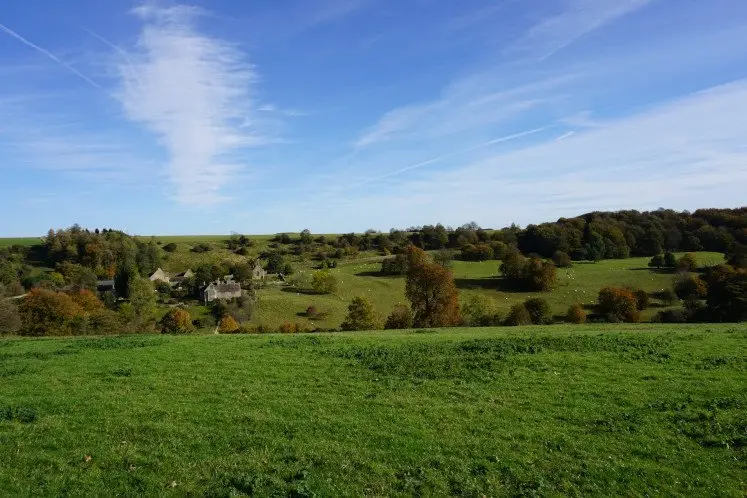 This guided walk then leads us across the secluded Bagpath valley. We'll then walk through the enchanting Lasborough Park which boasts a medieval manor house, an imposing farm and stunning parkland, and offers idyllic and picture-perfect scenery. To finish, this guided walk will take us through the peaceful and wooded Ozleworth Bottom which is filled with lush trees, earthy colours, gleaming lakes and bubbling waters.
"Couldn't recommend this highly enough. It is something we would have never done or found If we hadn't had Sonia. She was an amazing host, incredible knowledge of the area and really easy to get on with. A truly incredible experience and very scenic!" – Callum
Book now on airbnb.co.uk.
What to expect during this guided walk
The Ozleworth and Lasborough guided walk is 5.7 miles long and takes 3 to 3 ½ hours with regular stops. We'll walk along country paths as well as through fields and forests. This Cotswold walk includes somewhat steep ascents, so you do need a good level of fitness to participate. Dogs on a lead are welcome.
We'll meet at the charming hamlet of Ozleworth near Wotton-under-Edge. You can only get there by car; you can park in the lay-by on Blacksmith Hill, just outside the northern gate to Ozleworth Park (GL12 7QA). Please note that the closest toilets, shops and pubs are in Wotton-under-Edge.
About Sonia, your walk leader
Hi, I'm Sonia and I'm passionate about walking, exploring and travelling. I've been a walker my whole life and an experienced hiker for the past 5 years. I've lived in South West England for over 6 years and I'm now based in the beautiful South Cotswolds. Throughout this guided walk, I'll endeavour to share my passion and knowledge of the Cotswolds and the Ozleworth and Lasborough valleys.
"My husband and I thoroughly enjoyed our afternoon with Sonia. We found her very approachable, knowledgeable and friendly. We felt at ease and the 4 hours flew by…If you want to see the untouched Cotswolds definitely book a walk with Sonia…" – Annie
What to bring
Please bring:
Walking boots
Waterproofs
Water and snacks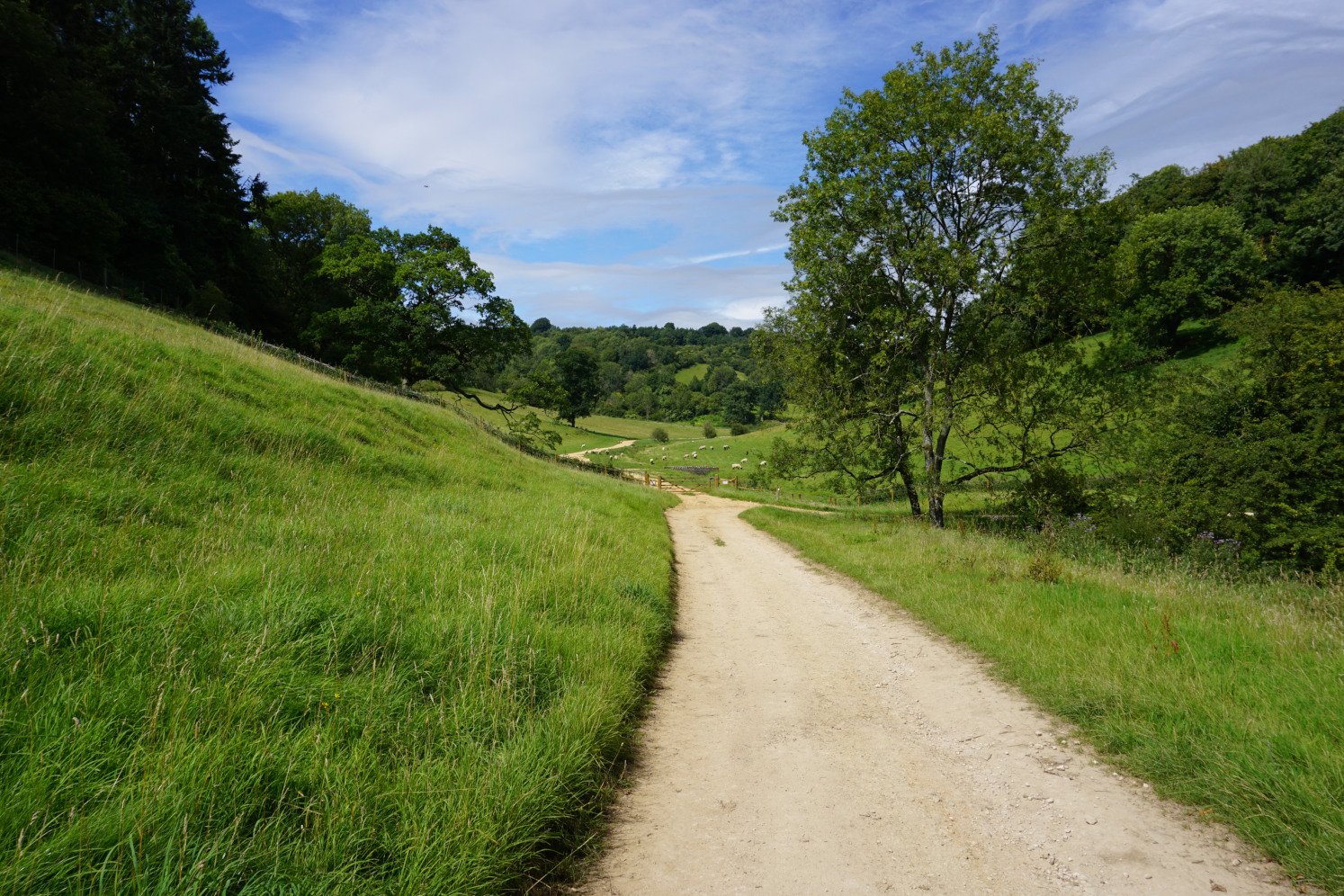 Depending on the weather, you may also want to bring:
Walking poles
A camera
Sunglasses
Sunhat and sunscreen
Warm hat and gloves
Base layers
How to book your guided walk
You can book the Ozleworth and Lasborough guided walk on airbnb.co.uk. This guided walk runs most Fridays, Saturdays and Sundays and costs £20 per person (subject to change). We can also accommodate additional dates, please message us with your requirements.
Book your guided walk:
The Airbnb terms and conditions apply, please read them carefully prior to booking. 
Share this:
Pin this for later: