Bradford-on-Avon is a quaint market town in Wiltshire. Located near Bath, this medieval town offers charming cottages, narrow streets, delightful shops, cafés and restaurants, and peaceful river and canal walks. If you are visiting Bath or the Wiltshire region, I would recommend a day out in Bradford-on-Avon to enjoy the atmosphere of the medieval town and visit the top attractions.
Get lost in the quaint medieval streets
Bradford-on-Avon is nested in a lush valley, and built on the banks of the River Avon and the flanks of the surrounding hills. As a result, most of the town's quaint streets are steep, but well worth climbing to enjoy the charming cottages and, hopefully, the view. Most streets are narrow and painted in the golden Bath stone which lends a picturesque aura to the town.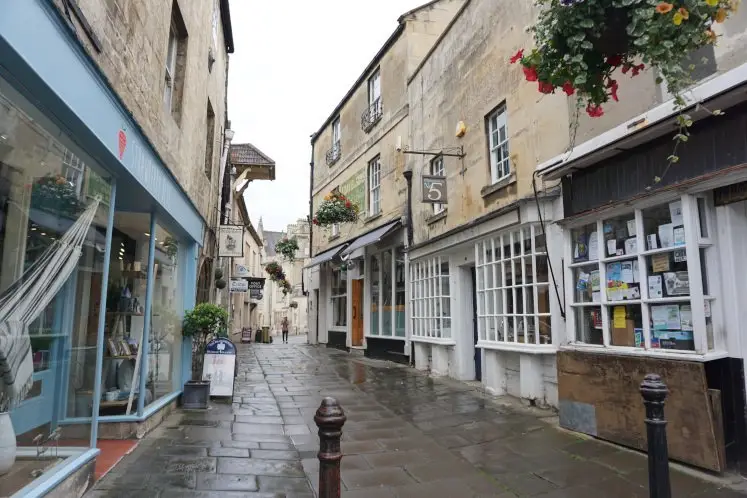 To best enjoy Bradford-on-Avon, put your map and phone away, get lost in the cobbled streets and find the most enchanting cottages. On the way, you can stop at the many delightful shops, cafés and restaurants the town offers. For instance, The Shambles is one of the oldest streets in town; it was the site of the medieval market and is now a quaint pedestrian street full of shops and cafés.
Visit Bradford-on-Avon's medieval sights
Rebuilt in the 18th century, the town bridge is sited in the heart of Bradford-on-Avon. The bridge's superb arches straddle the River Avon, and enjoy splendid views of the waterway as well as the cottages built on the hillside. The oval structure on the bridge is the town lock-up, used in the 17th century as a prison.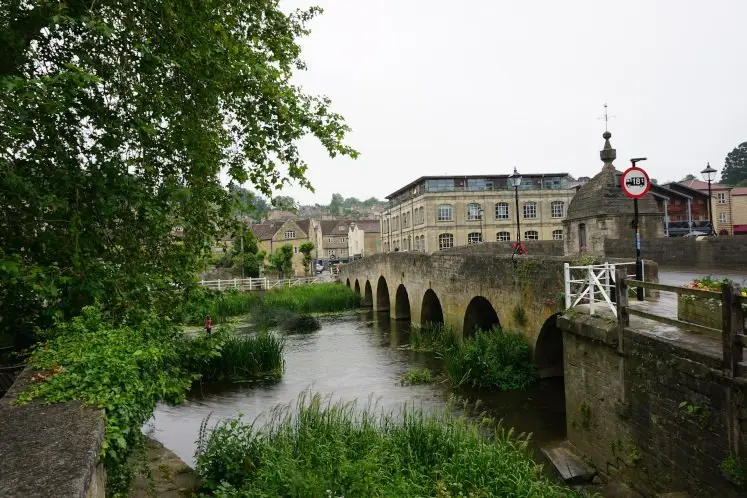 The Tithe barn is another top attraction in Bradford-on-Avon. Located near both the river and the canal, the medieval barn is the largest and best preserved in England. Measuring 51 meters long, the barn was built in the 14th century for the adjacent Barton farm and features an impressive timber vaulted ceiling.
Walk along the serene waterside
Bradford-on-Avon offers two lovely walks along the waterside. The Kennet & Avon canal is a delight to explore with its colourful canal boats moored on its banks and boats floating on its waters. The canal offers a serene escape and the ideal venue for boat spotting.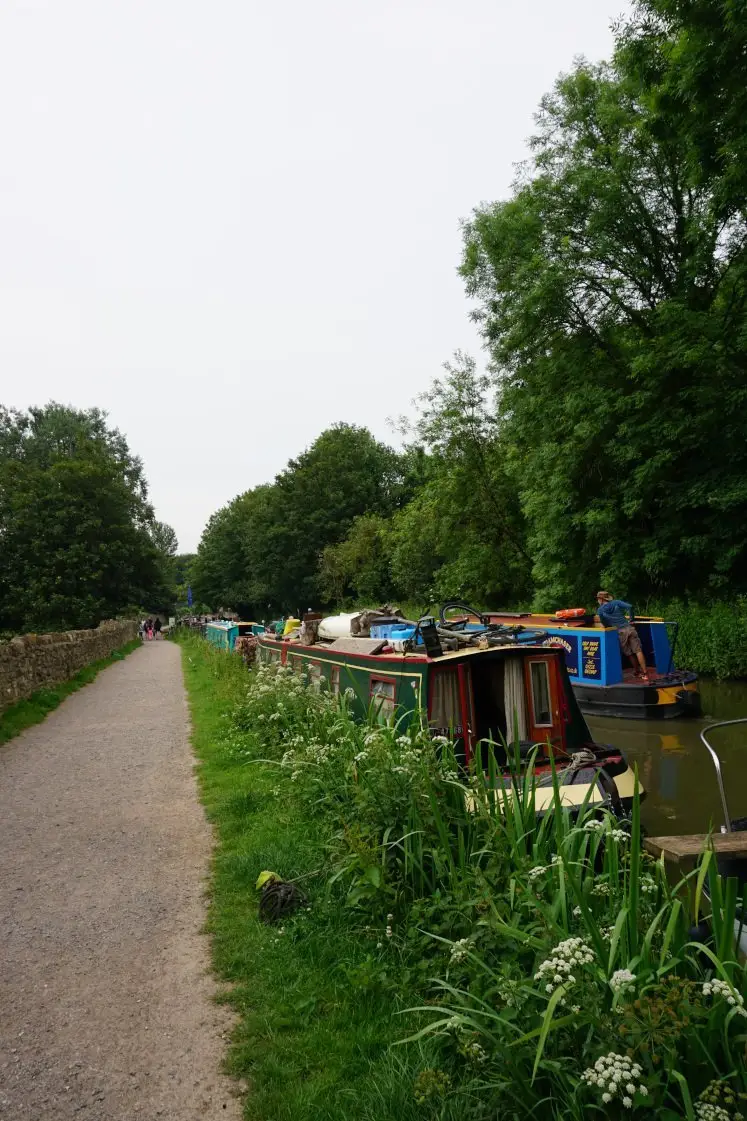 Walking along the River Avon path, you can discover the town from a different viewpoint, admire the town architecture as well as the Wiltshire countryside, and enjoy the peace and quiet of the riverside. You may also spot a few fishermen dotted along the river bank.
Explore more: Day trips from Bath
From the picturesque villages in the Cotswolds to the eclectic city of Bristol and the majestic Cheddar Gorge, Bath offers many gorgeous day trips. To explore and tour the region near Bath, check out these day trip destinations.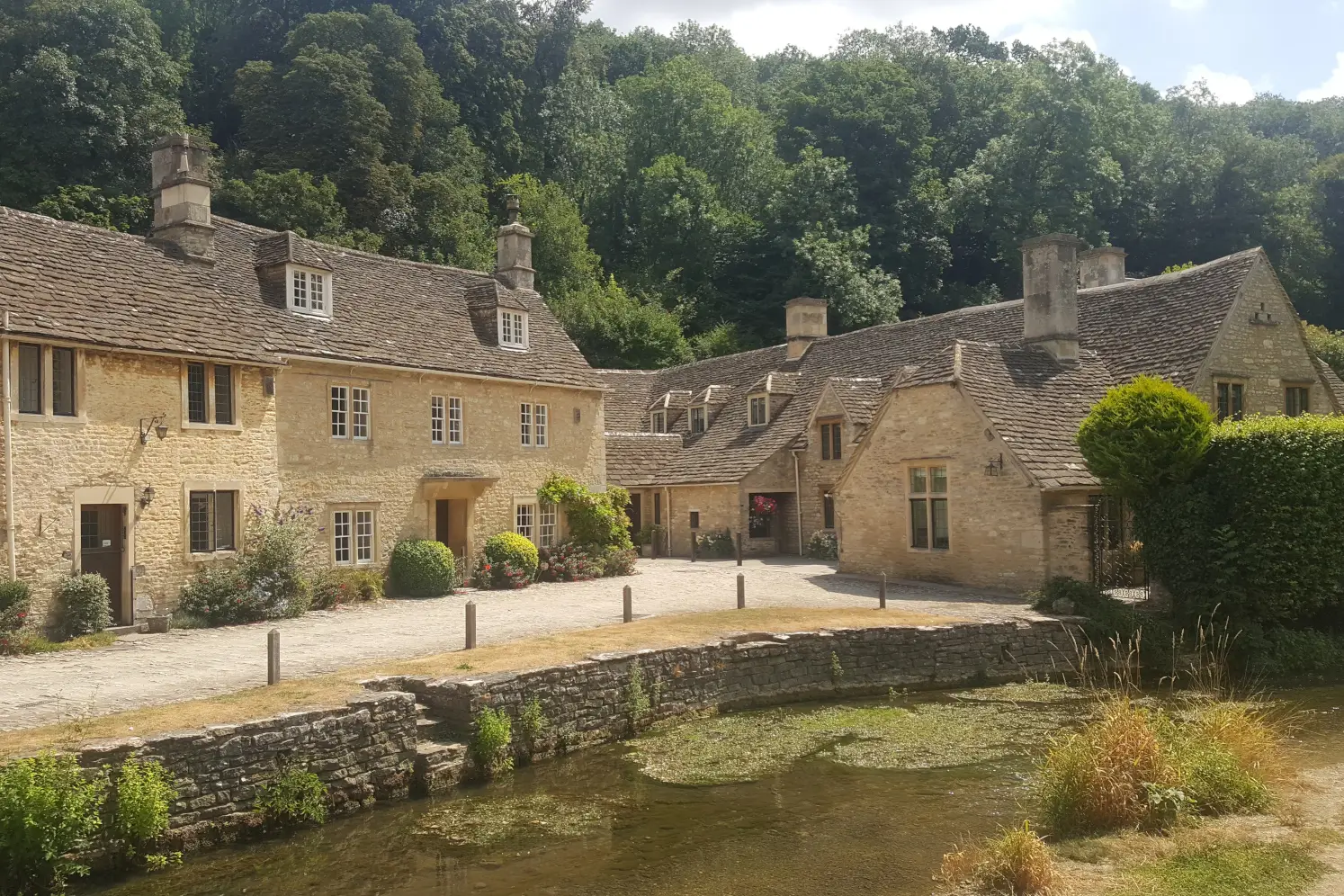 Share this guide:
Pin this for later: