Join me in exploring the enchanting countryside of the Cotswolds. Offering a peaceful escape to rolling hills, hidden valleys and country paths, these guided walks are some of the most charming walks in the Cotswolds. From St Catherine's Valley near Bath to Ozleworth and Lasborough's valleys near Wotton-under-Edge, discover magnificent scenery with these guided walks.
Guided walk near Bath: St Catherine's Valley
Location: Batheaston, Somerset
Walk difficulty: Intermediate
Time: 3 – 3 ½ hours
Distance: 7.7 miles (12.4 km)
St Catherine's Valley is an enchanting vale near Bath. This guided walk features rolling fields, country paths and fantastic scenery. Starting at the quaint village of Batheaston near Bath, we'll explore St Catherine's Valley from the bottom of the valley and from the top of a hill. At every twist and turn of the vale, we'll discover the breathtaking scenery of the rolling Cotswold hills.
Find out more about the St Catherine's Valley guided walk.
Guided walk in the South Cotswolds: Ozleworth & Lasborough
Location: Ozleworth, Wotton-under-Edge, Gloucestershire
Walk difficulty: Intermediate
Time: 3 – 3 ½ hours
Distance: 5.7 miles (9.2 km)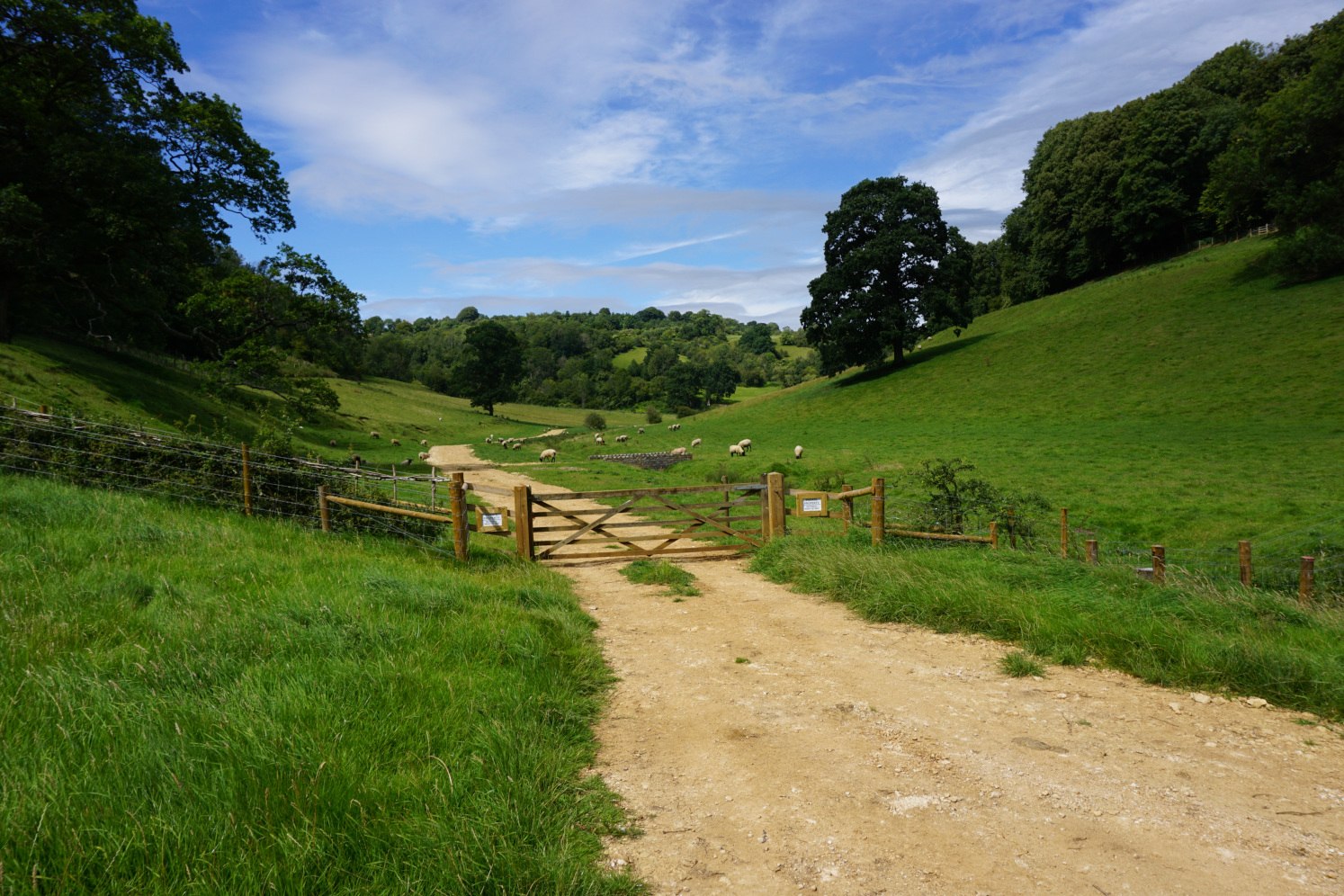 The Ozleworth and Lasborough valleys are two of the most secluded vales in the Cotswolds. This guided walk offers lush rolling hills, enchanting valleys and verdant woodland. Starting at the picturesque hamlet of Ozleworth near Wotton-under-Edge, we'll explore the chocolate-box hamlet of Ozleworth, the verdant Ozleworth Park, the quiet Bagpath valley, the peaceful Lasborough Park and the wooded Ozleworth Bottom.
Find out more about the Ozleworth & Lasborough guided walk.
About Sonia, your walk leader
Hi, I'm Sonia and I'm passionate about walking, exploring and travelling. I've been a walker my whole life and an experienced hiker for the past 5 years. I've walked through the beautiful British countryside, including the Cotswolds, Somerset, the Brecon Beacons, the Lake District and the Scottish Highlands.
I've lived in South West England for over 6 years and I'm now based in the South Cotswolds. On weekends, I enjoy escaping to the charming paths, the enchanting countryside and the spectacular scenery of the Cotswolds and the South West region.
"My husband and I thoroughly enjoyed our afternoon with Sonia. We found her very approachable, knowledgeable and friendly. We felt at ease and the 4 hours flew by…If you want to see the untouched Cotswolds definitely book a walk with Sonia…" – Annie
Share this:
Pin this for later: